The Sound Architect Podcast Interview – S3Ep23
December 31, 2020
New Year's Eve Interview Drop! Its a grand SUPER honor to be featured on The Sound Architect Podcast, Season 3 Episode 23!
The Sound Architect, Founded by Sam Hughes, is an audio resource dedicated to sharing the knowledge of industry professionals and anyone with a passion and love for audio. Their goal is to contribute to the audio community as much as they can. The main way we do this now is through The Sound Architect Podcast and I have been selected to share my latest experience in my video game composer career.
In this interview, Sam and I chat about the challenges of freelancing, breaking out as a composer, my recent soundtrack for Aground and my approach to composing.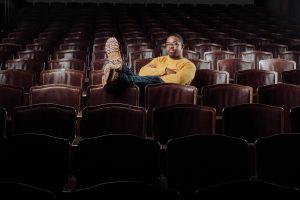 I've been in the cue to make this happen for about a year and it feels good to finally be on! So, without further a due press here to Play!