Story x Story Podcast – Behind the Story – Guest Interview
September 14, 2023
Story x Story brings brought me on as a guest for their podcast, Behind the Story Episode 152! It was wide-ranging discussion, led by Tanya Ellen aka Tazziii, and where I shared how I discovered that I could make music for games.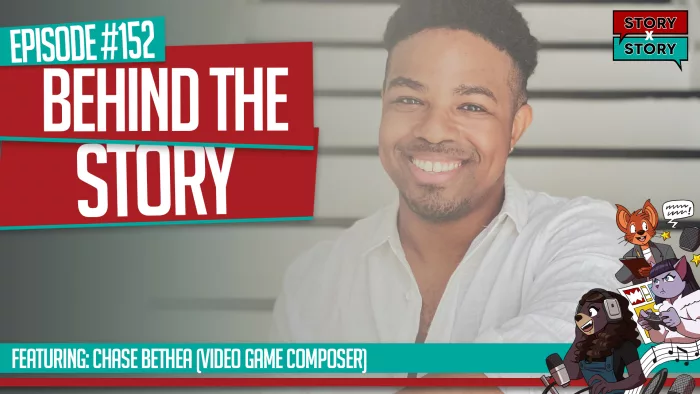 Thank you Nigel Twumasi and Tanya Ellen for your interest in interviewing me as they have helped me something great! I have now traversed into the U.K. publicity and having an British upcoming (and being 10% British too), this means a lot to me. One of my career goals is to be more international and being a guest on this podcast accomplishes it.
Thank you again!
In the Story x Story podcast interview I discuss:
– My thoughts on creativity
– How I view leadership
– An exclusive tid bit about me. Every interview I do (depending on the question) I like to give an exclusive fact that no other podcast will get
– My perspective on scoring multiple video games titles at once
– What I would tell my younger self getting started in the industry
Catch the full interview on Spotify or here.
Thank you kindly in advance for listening.