I'm a returning guest on Pixelated Audio at MAGWest LIVE!
November 6, 2021
I'm baaaaack! Pixelated Audio is hosting their annual panel at MAGWest and has asked me to be on their LIVE show/podcast as a returning guest! We will be talking about my recent VGM works and playing a live dynamic/interactive music demo.
First, for those unfamiliar with Pixelated Audio, it is a video-game music podcast that cover a broad spectrum of games in all different genres whether it's popular or obscure. In addition, they cover the history of the game's development, info about the composers and some technical hardware discussions. They have  games going back to the earliest days of game audio all the way to games that are unreleased. The podcast has been running for about seven years. During their run, they have hosted panels in-person at previous MAGWests and this year they are hosting the show live on stream via MAGWests Twitch Channel.
I was a guest on their show back in their first year of podcasting – episode 20, "Expansion Pack IV with Chase Bethea". This was the in the very early stages of my career when I just finished scoring the game, Deity Quest, developed by Fancy Fish Games. The expansion pack episode was different game music picks that was not centered around one game. This time I am the full focus of the show.
Here I will be sharing some of my most exclusive work. Everything from what I have done from the past year all the way to the few recent months. This will include dynamic/interactive game music examples that exhibit texture AND melody (for you "melody crabbers") In addition, you'll get some "Chase Bethea-isms". Come join to find out what those are.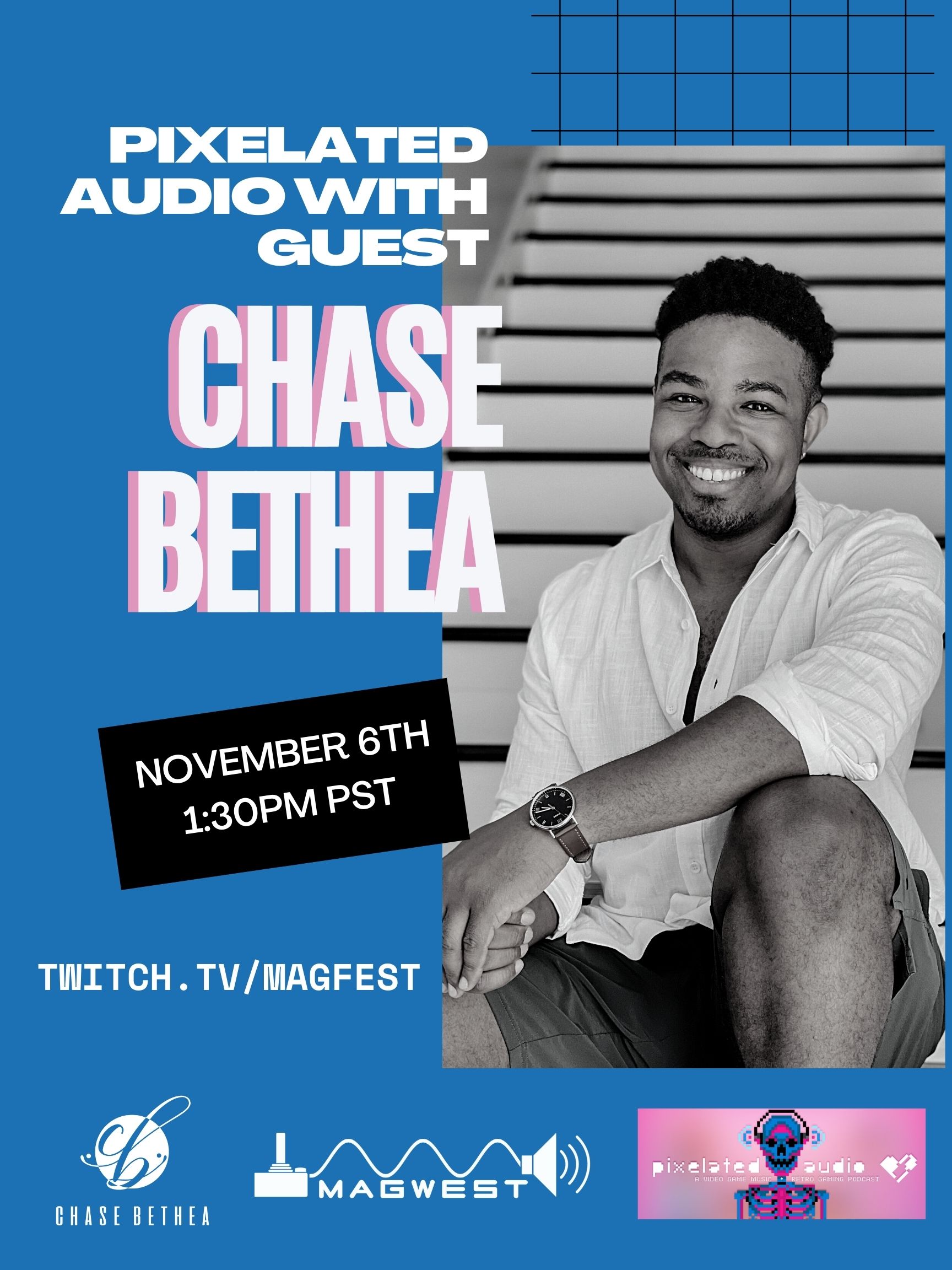 Check it out on Twitch.tv/MAGFest November 6th, 2021 -1:30PM PST and ask your questions live!