Official Guest at Super MAGFest 2023!
December 10, 2022
From MAGWest to MAGFest I profess that I'm a guest at this legacy event!
Ever since I was told about MAGFest in 2012 I had envisioned attending the event. However, it's always been super expensive to plan with the holidays, GDC being in March, and MAGFest being at the top of year in January. It is a lot to manage and plan and make happen. I was fortunate since attending MAGWest in person for the first time in August 2022, where I collaborated with the Virtual Video Game Orchestra to perform a musical suite from my score Stardander, to be invited to Super MAGFest.
I will now be able to take part of the magic that many video game audio peers and colleagues have spoken of.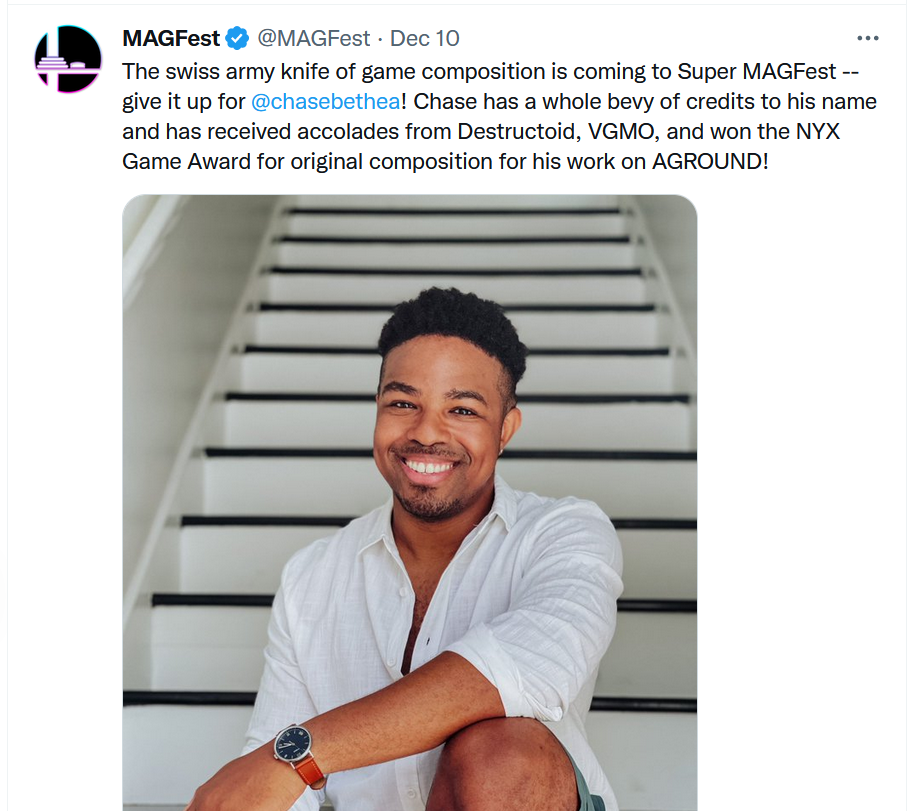 MAGFest, now known as Super MAGFest ; short for "Music And Gaming Festival," is a four day-long event dedicated to the appreciation of video game music, gaming of all types, and the gaming community. The event runs 24 hours a day, and offers consoles, arcades, tabletop, LAN, live video game cover bands, chiptunes, vendors, guest speakers and more. It is one of the longest running game music festivals, stemming its inception since September 2002, making this year the 20th anniversary.
Each year the attendance jumps in radical numbers, minus the pandemic, ranging from 22,000 – 24,000 attendees.
My engagement for this year's festival will be participating in a composer round table and a celebrity versus as well as autograph signings.
For more info about the event check out the link below.