My Official TIDAL Curated Playlist!
December 16, 2022
I am most jubilant to share my curated playlist that Tidal has asked me to put together for their gaming page. This is a very high honour and I am most grateful to share a small portion of video game music that has energized me as a child and the beginning of my professional career.
TIDAL is a global music streaming platform bringing fans closer to artists through unique experiences and the highest sound quality. What some artists do not know is that Tidal pays their artists a little better than other streaming platforms. This is imperative in order for artists to continue their craft and release more music. The more streams the more revenue income.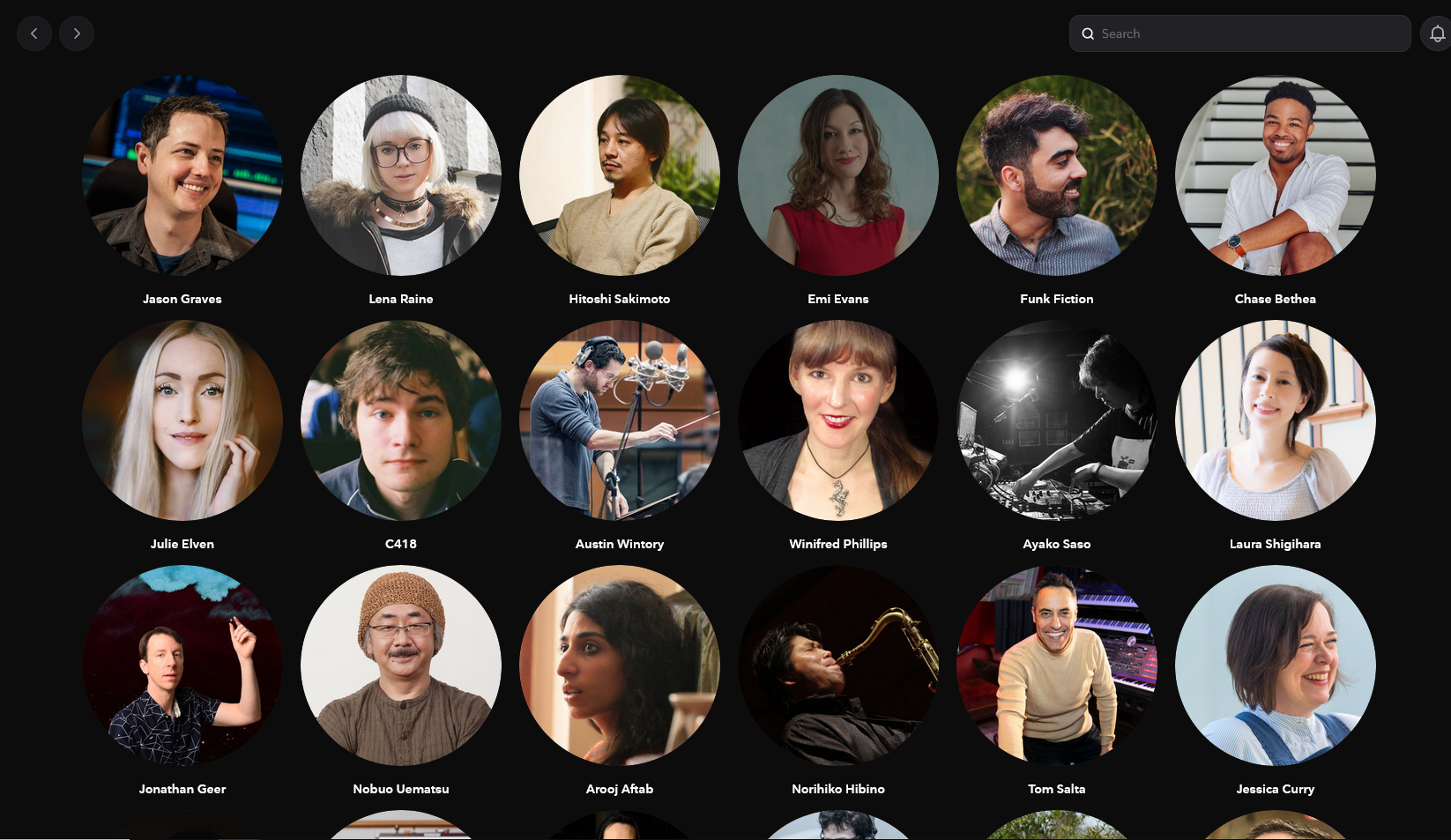 For Tidal to ask me to curate a playlist is massive. I had seen some colleagues posting about their curated lists but comparatively they were more well known and had a bigger following. I am grateful to be asked because it shows that my work is being recognized and that they value my input in the industry as a video game composer.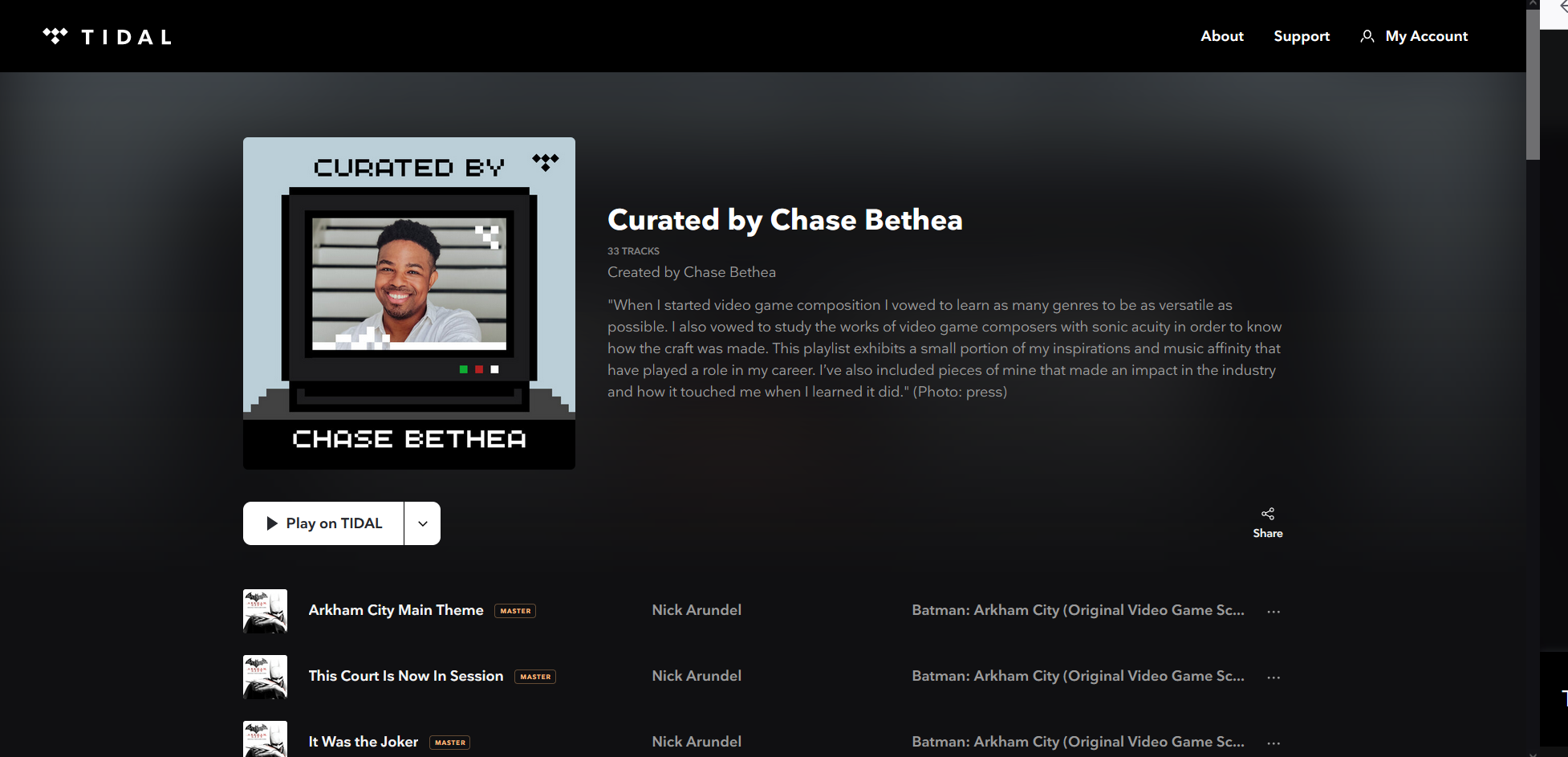 In addition, they added me to the Composer Module which sets me in place with some other composers and artists the industry reveres such as Jesper Kyd, Yasonuri Mitsuda, Julie Elven, Tom Salta, Winifred Phillips, Cody Matthew Johnson, Austin Wintory, Jason Graves, Lena Raine, Gareth Coker, Inon Zur, Jack Wall, Disasterpeace, Hiroki Kikuta, Jim Guthrie, C418, Emi Evans, Grant Kirkhope, Jessica Curry  Nobuo Uetmatsu and more.
The "Curated by Chase Bethea" playlist has published, and can be found on TIDAL's Gaming page.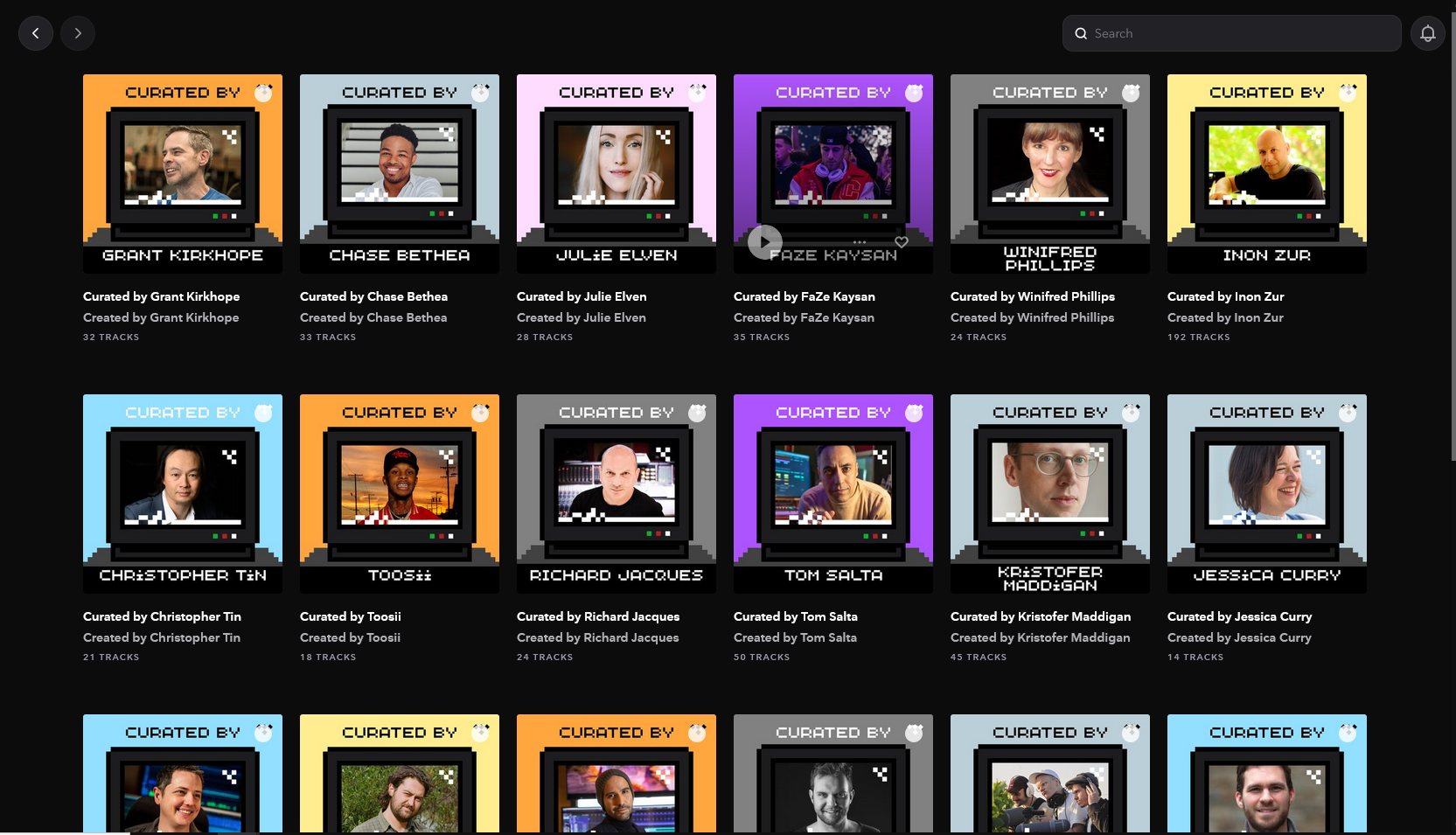 Thank you Tidal for asking me to put this playlist together, paying your artists and for striving for higher quality streams. Enjoy and stay tuned!