MAJOR ANNOUNCEMENT – Aground will be in the Kinda Funny Games E3 2019 Showcase
May 9, 2019
Wow, what can I say? A two for one! I am so elated. I have been patiently waiting to have recognition from Kinda Funny in some capacity for a few years now. More importantly, it has been a dream of mine to be a part of some E3 showcase since I started working in the industry. Now, Aground will be included.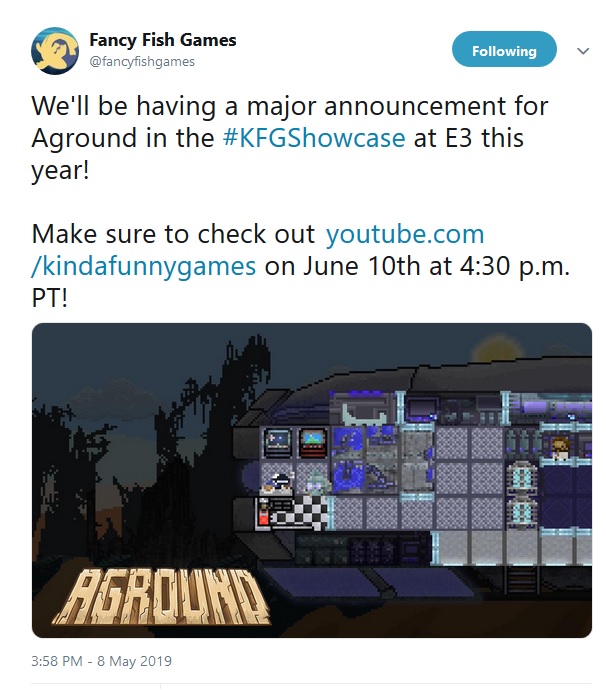 The Kinda Funny Showcase platform is just as big as being on IGN or GameSpot. GameSpot is actually hosting the Kinda Funny Showcase live at E3 at their booth. During the live event they play the most interesting and stylized upcoming games to be released.
Tune in a month from now, June 10th at 4:00PM (PST)/ Wednesday 11th June at 00:30 BST for mates in the UK to see how Greg Miller and the others play Aground live because their will also be another HUGE announcement at that time!