Latest Interview with Emily Reese : Level 117
October 18, 2019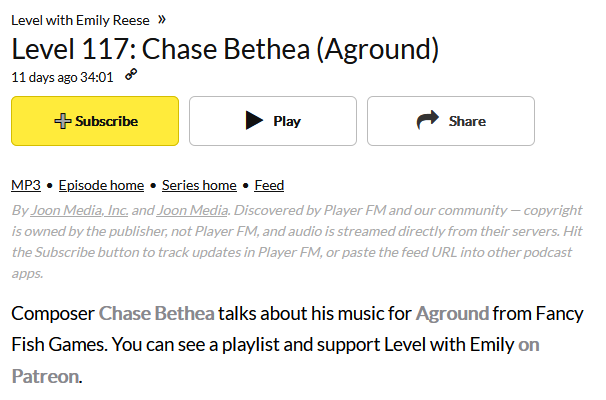 I was given the pleasure and honor to be back on the "Level with Emily" Podcast with Emily Reese.
She always brings such a good experience and feeling of being interviewed because of her magnanimous character and adoration for music shines  through every time.
In this interview, I discuss my unconventional approach to multiple tracks, my quirky naming practices and word creations before I write any music. In addition, to making video game music history by writing in a time signature, I am almost positive no one has done yet.
Listen to the full interview here and Enjoy!