Guest Speaker Announcement: Game Devs of Color Expo!
September 13, 2022
I am contented to share my return to the Game Devs of Color Expo! I will be presenting a talk titled, "Hunting with Hits: Tempo Slaying Monsters in Harmony", exhibiting rhythm combat composition music design from the mobile game, "Questlike Pocket". The mobile game is developed by SpriteWrench Studios.
I mentioned my return as my first time guest speaking at Game Devs of Color was back in 2020, where I presented my talk about Aground. (Composing Music for In-Game Islands, Subterranean Areas and Beyond)
Game Devs of Color Expo celebrates creators of colour in games with a festival including networking, a digital expo, talks/panels and game dev interviews.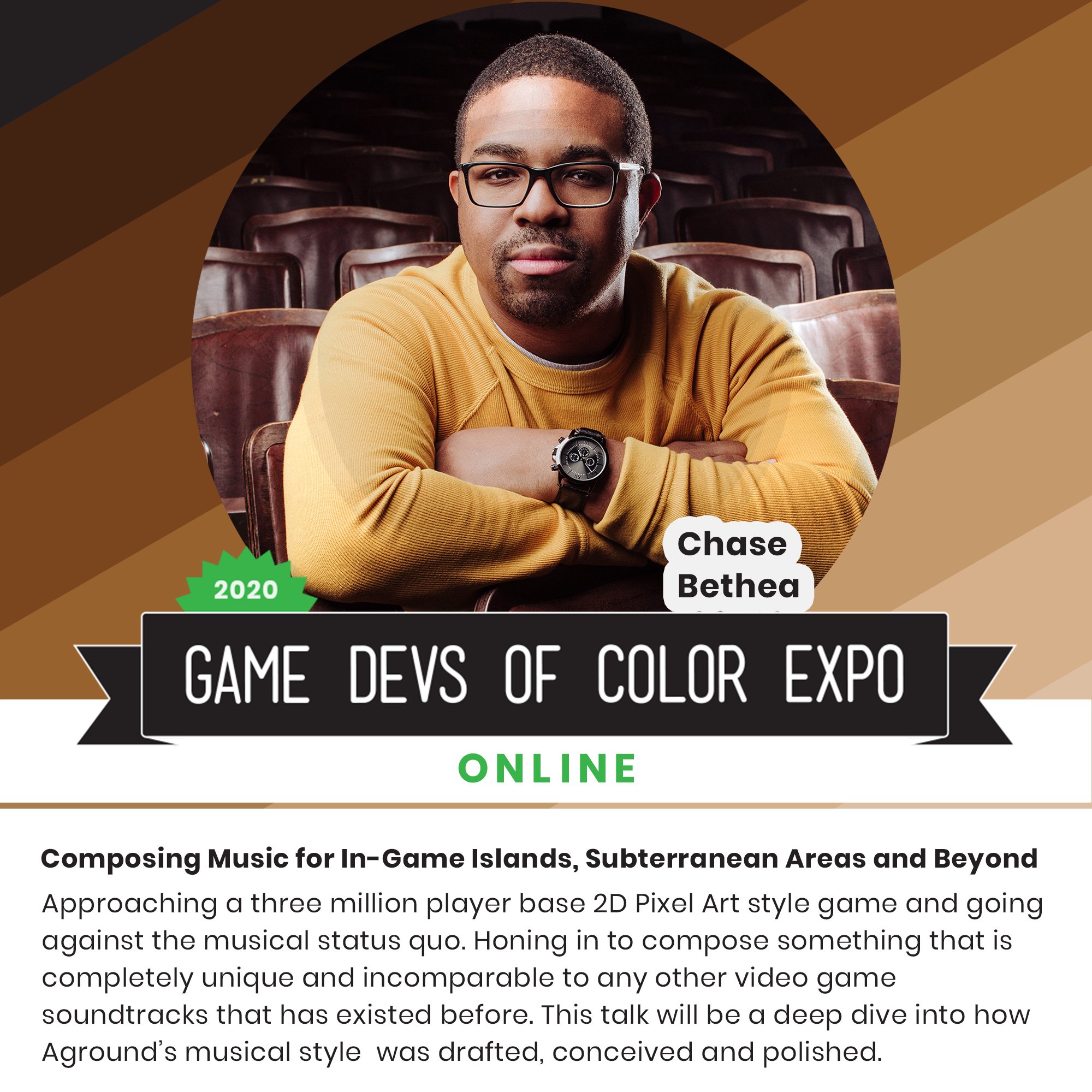 In my presentation I will be speaking about my role as video game composer that specializes in dynamic/ interactive combat music. However, there is no middle-ware involved in this one.
Not many mobile game developers know the power of how interactive /dynamic /adaptive music design helps with the retention and how much fun it adds to the game play. My talk will demonstrate the many compositions approaches I took and other tech design tips that we were able to achieve in collaboration.
I will be speaking this Friday, September 16th 2022 at 1:15pm PST Online with a LIVE Q&A to follow.