Guest Speaker Announcement! Berklee Career Jam 2022!
March 30, 2022
I am very honoured and pleased to share that I will be a returning guest speaker to the 2022 Berklee College of Music Career Jam panel with Tom Salta and moderated by Gina Zdanowicz, "Reel Talk: Music for Video Games"

It's mighty awesome to be asked to return to be a guest speaker for the illustrious Berklee College of Music Career Jam. Many talented musicians, composers and music industry people will be attending such as  Senior Vice Presidents of A & Rs from Capital Records and Warner Chappell, Vice President of SESAC, Composer of Fortnite, Program Manager of Twitch.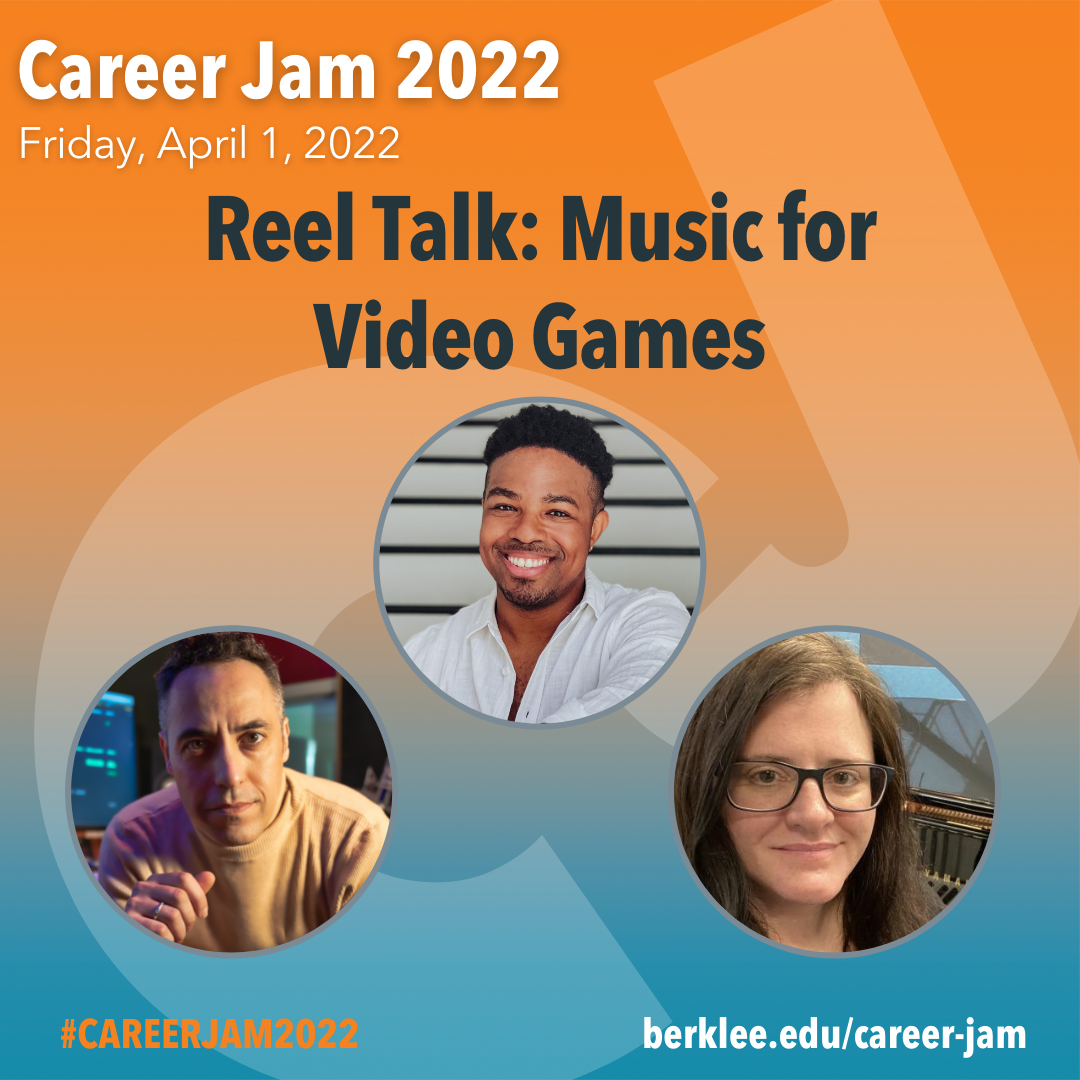 Again, I did not attend Berklee so the request for me to return to speak at this monumental institution is a very high honor.
Berklee's previous Career Jams they have hosted other video game music composer legends such as Yoko Shimomura and artists such as H.E.R, Pharell and more have spoken and/ or performed at the event.
The event will unfortunately not be open to the public only the Berklee community.
The Career Jam will be Friday, April 1st, 2022. The panel will begin at 11 – 12 EDT