Guest Performance Appearance on Save & Sound 2023!
August 29, 2023
I'mmmm baaaackk! I will be returning as a guest performer to the electrifying Save and Sound hosted by the award winning indie studio from Denmark, Bedtime Digital Games. Wednesday, September 13th in the time slot of 12pm PDT.
Save and Sound is a nonprofit Steam event celebrating music and sound in games starting September 11th – September 14th. It compiles original content, demos and sales provided by game developers, composers, and musicians all over the world. All of these are aggregated with a Steam page where the participating titles are grouped together to provide extra visibility to the music and audio professionals behind the games, and also help players learn about this area thanks to interviews, audio deep dives, concerts, musical mash-ups and much more.
It with great delight to return to this gaming music festival. I missed it last year due to a lot of other things happening (moving and shipping, Questlike Pocket game + soundtrack)
There will be an exclusive musical performance, from my recent award winning video game soundtrack, On the Peril of Parrots, developed by Spritewrench Studios. The original content will be airing live on Steam, YouTube and Twitch in the time slot of Wednesday, September 13th in the time slot of 12pm PDT.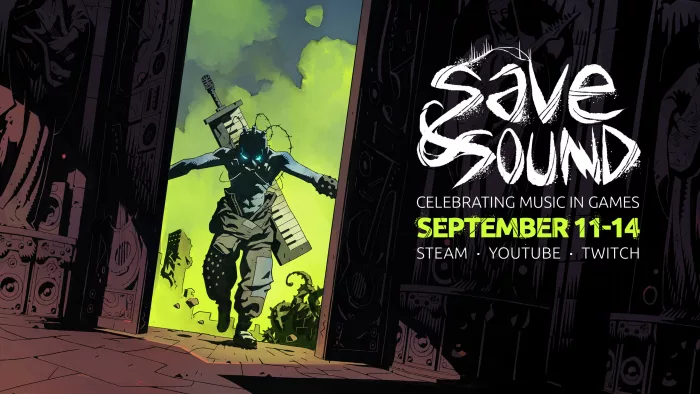 Be sure to check out "On the Peril of Parrots" game as the music would not exist without it.  In the game, as the player, take control of P.O.L.L.I – the Procedural Operating Layered Linguistic Intelligence – and put your skills to the test with 100+ challenging puzzles! Unravel a mysterious experiment overseen by the brilliant "Scientist", their trusted "Assistant", and the shady "Stakeholder".
See the full schedule below: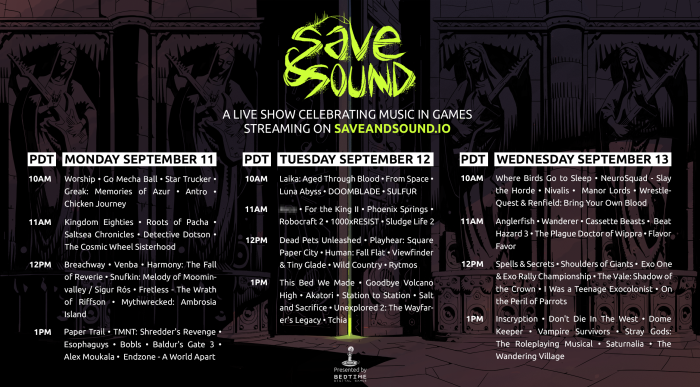 and get an early listen to the soundtrack
Save that date & wait for the Sound !