Featured Guest on Voyage LA Podcast Episode 26 – Your Journey as a Creative Professional in LA (Stories, Lessons, Insights)
October 10, 2023
Voyage LA Magazine had me on as a featured panelist on the Voyage LA Podcast: Episode 26! The Voyage LA podcast is where they interview the brightest and most inspiring entrepreneurs,artist and creatives from in and around the LA area.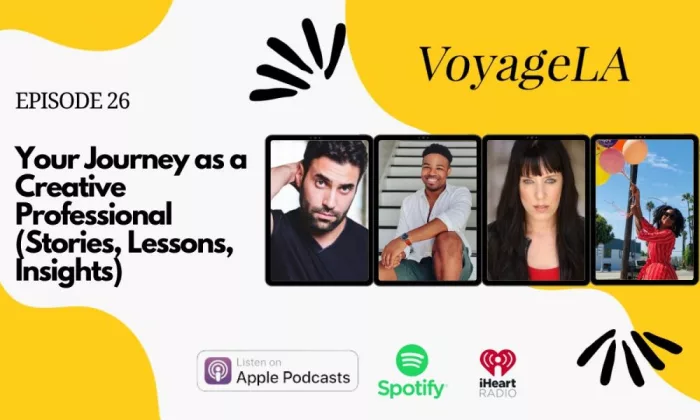 This podcast is a little more unique than the others because it's not centered around games but focuses more on stories, lessons and insights being a creative professional (kind of related to the book I am writing.) I still give my perspective as a professional video game composer on the following topics:
"The Perspective of Visibility" and how I pivoted
A Particular Challenging Moment and How It Was Overcome
What It Feels like to Network Collaborate in my "Industry" space
My "Three Pillars"
What it means when I say, "I Don't Want to Be On"
Creating Your Own Lane
Thank you Voyage LA for continuously showing support and granting me the opportunity to share my experiences. It means a lot.
You can listen to the podcast via the Voyage LA website, Spotify or Apple Podcast
Thank you for kindly in advance for lending your ears.