Featured Article by ILIO, "Writing Dynamic Music for Video Games"
January 19, 2022
I am honoured to be included in the ILIO Artist Circle. It's truly a privilege to be recognized by this legacy library company.
Ever since I learned about music samples in 2002, ILIO has been on my radar and a company I revered. I am humbled to have an article published about me and the work I do as a video game composer on a website that has been an asset to my career.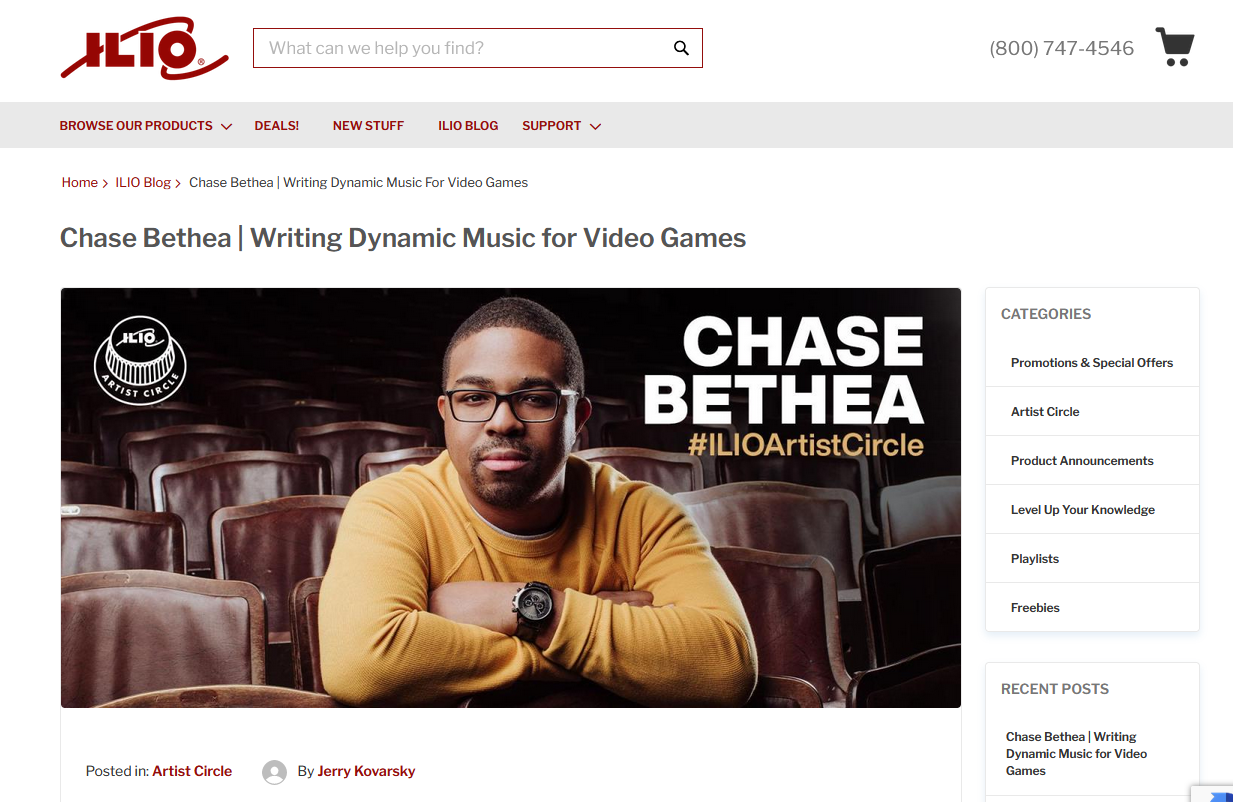 In this article I discuss my approach with dynamic/adaptive music, how I manage to stray away from the status quo of vst plugins, and how experimenting can get you further than you expected. I share a few of the tools I have been using along with some insight into how I approach new ones.
ILIO is a strong leader in the market of virtual instruments, plug-ins, and other tools for music production. I encourage you to browse their many great products after reading my interview with Jerry Kovarsky. When you are pushing the limits in your field, having the right tools can set you apart from the crowd.
"To align the mechanics and the art that's being drawn with my music so that it touches somebody in that way? That is something that's intangible, but wonderful." -Chase
ttps://www.ilio.com/blog/chase-bethea-writing-dynamic-music-for-video-games/