Double Feature! New Article Published by Sweetwater! Sandbox Mode The Creative Side of Video Game Soundtracks
January 26, 2023
I am overjoyed to share that Sweetwater, the music gear conglomerate, has released another article featuring me where it discusses how video game music's goal is to entertain and delight while capturing a mood that suits the game's genre.

Those who are unfamiliar, Sweetwater is the largest online retailer of musical instruments and pro audio equipment in the United States.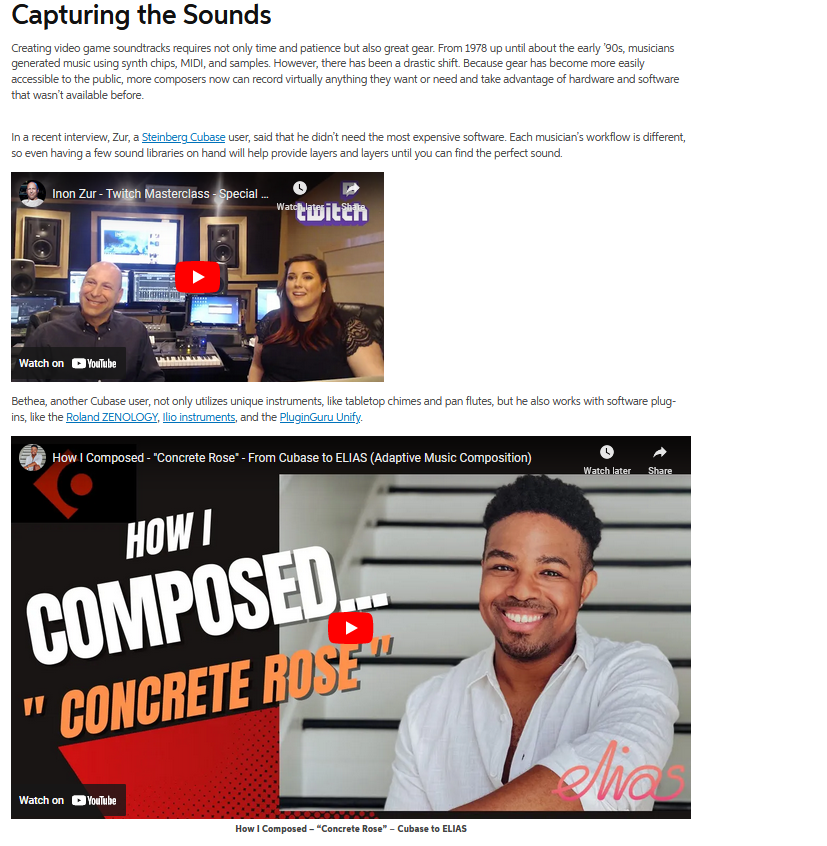 In this article, it dives into the usage of digital audio workstations, like Steinberg Cubase/ Nunedo in which technology has changed the field and how video game composers have adapted to these changes and innovated on how we used the tools. Why video game soundtracks are important and the impact they have had on the industry and the roots of gaming inspiration from my childhood.
The article also highlights composers some of our artistic vision and the technical skills that we bring to the table, allowing us to create immersive and memorable soundscapes for players to enjoy.
I am super elated and honoured to be part of this. You can read the full article here