Chase Bethea joins the legacy sample library, Q Up Arts, Artist roster!
June 16, 2022
It is with great honour to share that I am now a Q-Up Arts artist! My heart is filled with love and excitement to be part of this legacy company.
If you're not familiar with who Q-Up Arts is as a composer you should be. They are one of the pioneers of sample libraries that arguably set the standard for companies like 8dio, Spitfire, Cinesamples and many others. With legendary library releases such as "Voices of the Aztecs", "Voices of Native America" and "Voices of Istanbul" and more. I am sure many of your most favourite video game composers from the 90s have used some of their samples in their game composition. Q Up Arts has recognized my talents and value that I bring to video game music to welcome me to the artist's family.
For video game composers, like myself, it's imperative to have the right sample libraries at your disposal to write music for game worlds. It's how we create atmospheres and bring forth more life into game projects. Without Q Up Arts, Aztec Ride would not have that extra polish I needed to make a roller coaster ride with that style and direction somewhat believable.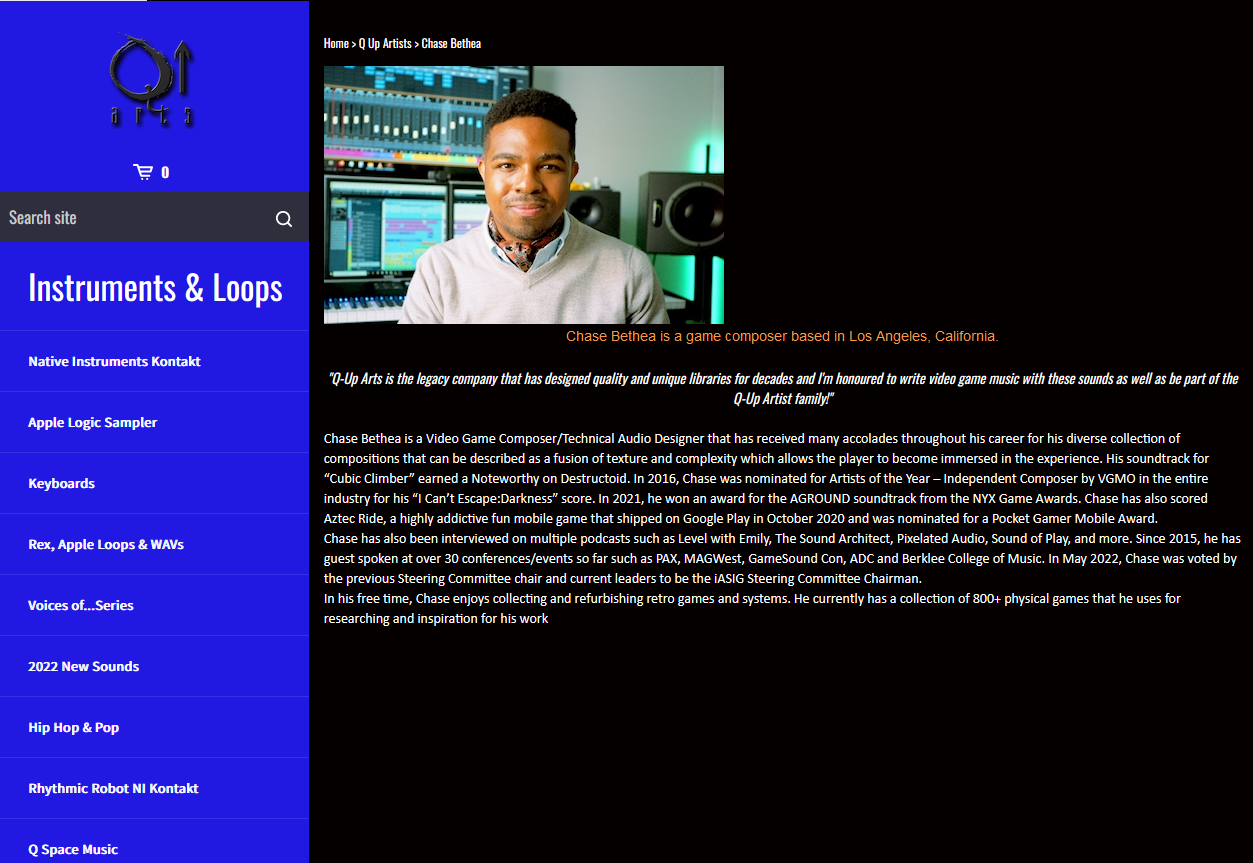 The library like "Native Voices of America" supplied much inspiration to the "I Can't Escape Darkness " score which earned me a "Artist of the Year – Best Independent Artist " nomination.
We need libraries like these to constantly fill the gaps in game music. It can't always be about orchestral music for every game. I love Q Up Arts for adding some unique / boutique approach to the sample libraries they offer.