AGROUND OST DELUXE EDITION LAUNCH DAY!
November 20, 2020
It's finally here! After almost a full year of planning the Aground OST Deluxe Edition today is the day! It's been a dream to bring this to life with Materia collective!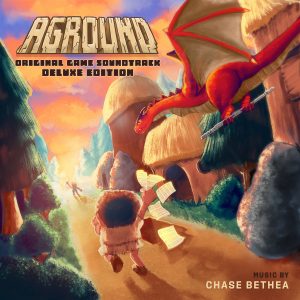 Since the launch of the Aground in April 17th, 2020 I have been working hard to get these nine new tracks completed in addition to the 28 tracks of the original soundtrack. Two tracks from Deity Quest, and three pieces of piano sheet music transcribed by Materia Collective's David Peacock. Your acquisition of the Deluxe Edition accompanies three advanced piano records (orchestrated by veteran arranger David Peacock), so you can learn how to play the music! Aground's offers fresh rhythms and genres, using rare/historical time signatures, psychedelic synths, nostalgic 8-bit elements and guitars.
I read a myriad of music blogs some marketing and some on how to arrange an album for the best listening journey. This was a challenge to do for Aground because the game ships as an art form. So, I hope your ears take the musical excursion.
The Aground Original Game Soundtrack Deluxe Edition is now available on all storefronts and streaming platforms: https://materia.to/agrounddex