Aground Deluxe OST receives 2021 NYX Game Award!
May 15, 2021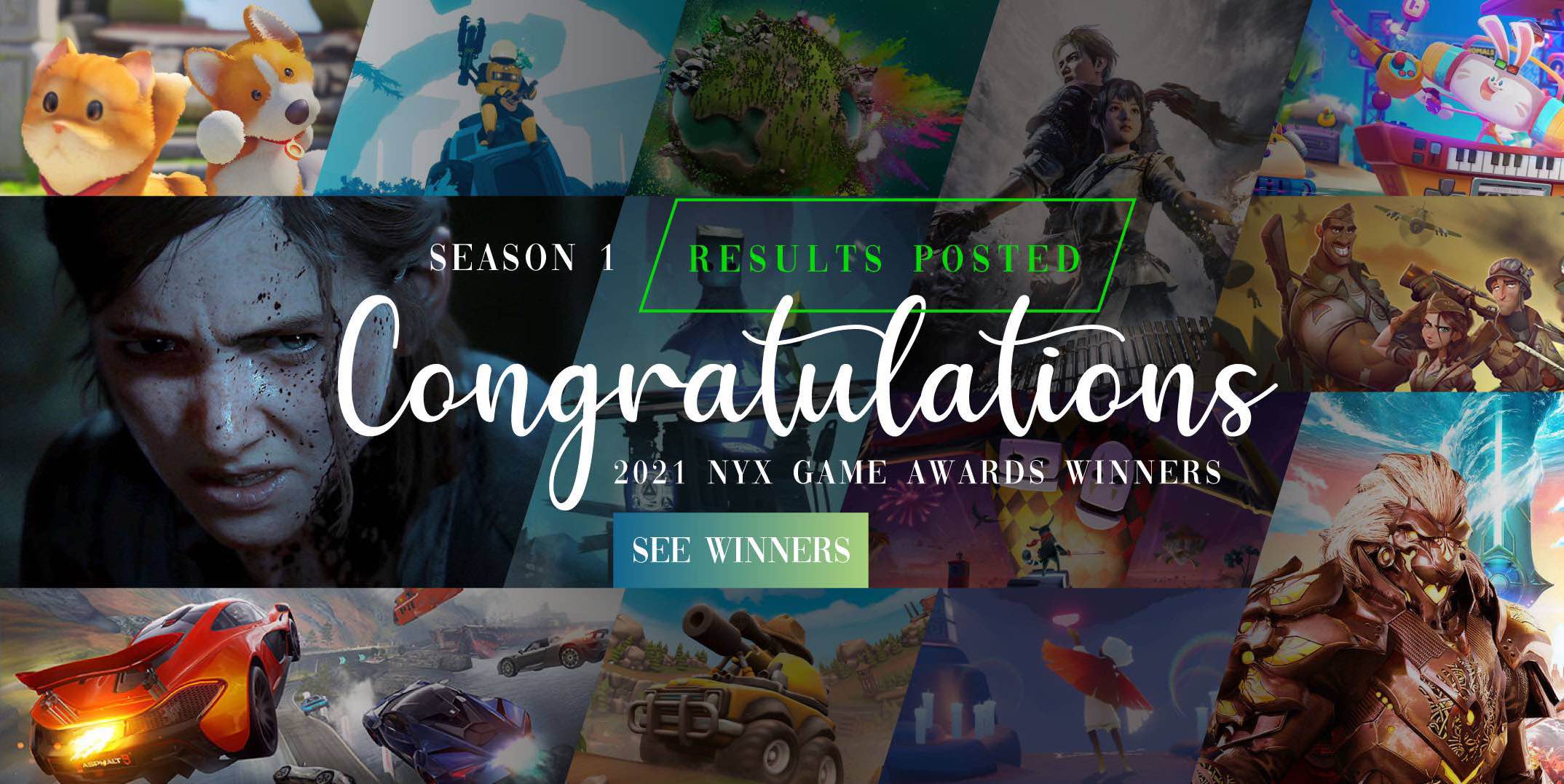 Today the industry gave me my flowers! I am elated to present Aground Deluxe OST has won an award in the ORIGINAL SOUNDTRACK category!
I want to take this moment to thank and recognize the the NYX awards for awarding me this ! This is the first time I have won in the entire industry. I have been nominated before and I submitted to several awards organizations this past year. The competition is very steep especially when you are constantly competing against seasoned and talented triple AAA companies as well as Indie Colleagues. Congratulations to all the nominees and winners! Thank NYX for this! You don't know how much it means to me.
Special Thanks!
Thank you Brooke for always being my constant support foundation.
Thank you Mum for your undying love and wisdom support! You push me daily to be my best and I can't thank you enough. I would not be here without you.
Thank you Dad for your encouragement and support as well. Your faith in me is a bond that can't be broken.
Thank you Grandma. Honestly you fostered the games enjoyment I had as a child which pushed me towards this path! Thank you for spoiling me a little with the games during my childhood 🙂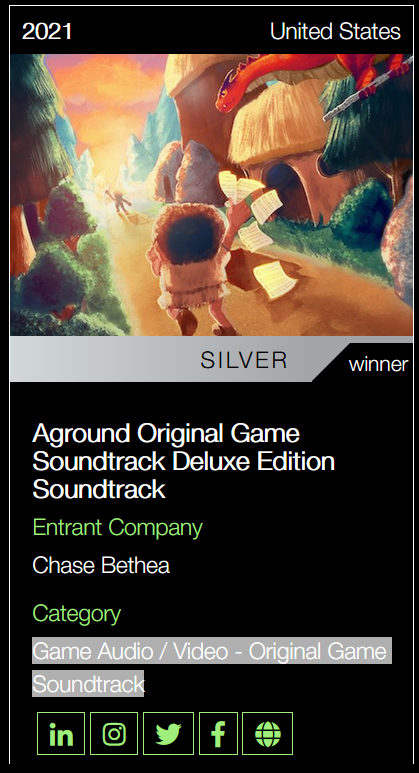 Thank you Efosa! My big brother! Certainly would not be be in this moment with your consistent support. If everyone had someone like you in their lives, they would always be happy.
Thank you Brandon & Hannah S., Sir Prince Patrick B., Gillian M., Jonathan L. R., Big Mike, Anthony P. R., Lisa C., Greg T., Dave M., Mike D., Jesse F., Ken J., Gerard K. Marino, Kyle Johnson, Mike Genato Uncle HW, T.O. Tellum, Joe Sua. Anyone I missed please blame it on my mind not my heart. You all been consistent and reciprocal through and through since I before I started my journey. BIG LOVE!
To Jamie Meugnoit , Michiel de Boer, The Nintendoc and Young Games, this past year you carried me through the finish line. You told me to keep pushing! The words and actions combined was the elixir I needed.
Thank you Agroundians! The community that loved the Aground soundtrack without your honesty and feedback the soundtrack would not be even be what it is. Every time I released something new, you challenged me to write better for your enjoyment with the game! You granted me access to shape your best aural gaming experience and I have to say you shaped my heart for the greater love of the journey. This one is for you!