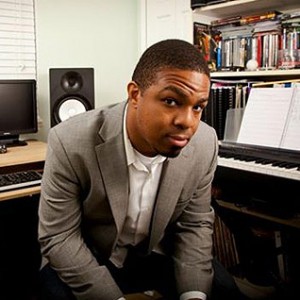 Chase Bethea is a freelance Composer/Sound Designer/Audio Engineer for Video Games and a variety of other Media. In his beginning career, Chase worked as an intern at Mobotory Games in 2011 while simultaneously going to school for his AA in Music Theory and Composition.
Chase has received many accolades throughout his career. In 2010, he won Best Music in Motion Graphic and Poetry Award. In 2013, Chase's score from the successful flash Horror game, "I Can't Escape" (developed by Fancy Fish Games) received an honorable mention in the Indie Game Magazine. His second album for the game "Cubic Climber" earned a Noteworthy on Destructoid.com. Chase also signed publishing deals with SMI, Loudr.fm and Sumthing.com. His music has been featured on multiple podcasts such as Video Game Island, 1 More Castle, 8bitx Radio and streamed on Pandora and Spotify.
Chase's signature sound continues to deliver alluring compositions and professional mixes to his clients. His mixing and mastering genius skills was honed while he attended The Los Angeles Recording School; graduating with Honors.
He volunteers at Moorpark College as a Conductor's Assistant and works under the remarkable Music Department Chair, Professor James Song.
Chase is a proud member of G.A.N.G. and is currently working on several projects that will be published on Steam, OUYA, and Android (Google Play).
When Chase isn't busy working on projects he enjoys watching as much Anime as he can, ranting about games that annoy him and doing voice impressions of Looney Tunes and video game characters/sounds. Examples of his work can be heard on his website, SoundCloud, and YouTube. Feel free to subscribe to his videos and/or follow him on Twitter (@chasebethea) & SoundCloud.